Friday Finds: Cold calling tips, impossible client demands and why you need some "me time"
April 17, 2015 by SmartZip in Articles 
YOUR PERSONAL BEST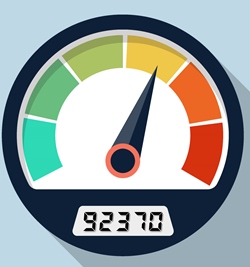 As we all sprint from meeting to meeting and drive to appointments and interviews, it can be easy to become flaky. This article by Al Simon is a great reminder that when you're the most reliable contact in someone's book, they'll be more likely to keep calling you.

Feeling guilty for taking time out for yourself in the middle of the busy spring market? Then you need to read this Inc.com piece by Elle Kaplan on why "me time" is a necessity and not a luxury.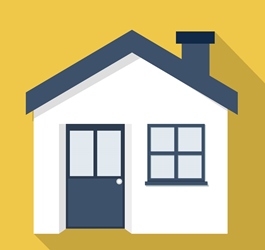 LISTING TIPS
We hear it all time: "I'm just not a cold caller." What if we told you that Keller William's Jeff Glover Team is on track for 850 transactions this year... and they attribute a lot of it to their aggressive cold calling practices? See why you should give calling another chance, and learn Jeff's best practices in this great article.
We've read hundreds of home staging guides over the years, but few are as organized and comprehensive as this infographic from Moshells.com. Share it with your home sellers before you come to stage, so they can get a head start.
CONTENT AND SOCIAL STRATEGY
Wondering if you can really get anything out of those mega-popular real estate groups on Google+, Facebook and LinkedIn? This excellent Placester article has great ideas on how to enter the fray, and which groups are worth joining.
ON CAMERA
You know that you're "supposed to" be sending out video emails, blogs and testimonials — but is video always best? Our friends at BombBomb explain how you can determine when to use video, vs. other forms of communication.
The inimitable Leigh Brown tackles the 4th deadly sin of real estate after hearing about a buyer who saw 250 homes with eight different agents. (No, we're not going to tell you what the 4th sin is! Check her video out for yourself.)
THIS WEEK IN AWESOME
Kudos to Intero Real Estate for this video that only begins to describe the hours, skills and over-the-top-demands that Realtors have to put up with everyday.
BRAG BOOK
Thanks to Todd Carpenter at NAR for posting this fantastic white paper on big data and analytics — and mentioning SmartZip as one of the leaders in this space.
If you missed Inman Connect NYC, check out the session that featured our president and CEO, Avi Gupta, talking big data and analytics with Inman's VP of Marketing, Morgan Brown. (Plus! If you're considering attending Inman Connect SF, sign up before April 30 to attend this four-day event for just $899!)
---
SmartZip is the leader in big data and predictive analytics for the real estate industry.
Ready to put predictive analytics to work for you? Get exclusive access to the homeowners most likely to sell in your area. Check to see if your territory is still available.
comments powered by