Friday Finds: Safety apps, Facebook controls and the art of the follow up
July 10, 2015 by SmartZip in Articles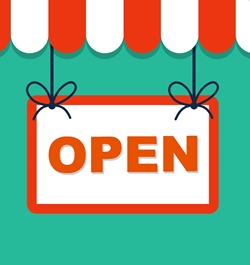 Agent safety apps
Real estate professionals are becoming more vigilant about safety and their surroundings, due to recent attacks within the community. These five personal safety apps offer an extra layer of protection whether you're at an open house, or just out in your neighborhood at night.
Another app, Watch Over Me, was reviewed by industry expert Lindsay Listanski last November as her top "app of the month." If you use a personal safety app, let us know in the comments what has worked best for you!
All things Facebook
If you've ever been overwhelmed when trying to understand the difference between Audience Insights and Page Insights, social media guru Katie Lance is here to help. Katie overviews why Audience Insights is a valuable tool you may not be using, and how you can use it to tweak future messaging and ads. Don't miss this post!
Facebook threw us all for a loop on Thursday when the announced updated controls for news feed. The features include the ability to prioritize the posts of people you love most, and a feature that lets you easily view and adjust the brands and people you have unfollowed. Brands take note -- this could be a great time to post incredible content that will drive users back to you!
Industry disrupters
Are agents in a race to the bottom when it comes to commission? Xome is a new home search portal that pays its customers to use it. At purchase, a Xome buyer will receive a minimum of 1 percent back on the purchase price. Who's footing the bill? You guessed it -- agents.
Meanwhile, a startup called Opendoor is hoping to streamline the homebuying process, right down to the providing the renovations needed to sell. The service plans to help both buyers and sellers, and their commission rate is 5.5%.
The art of the follow up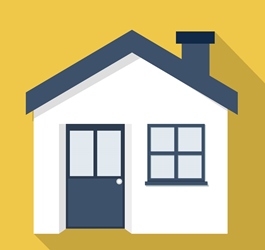 We've coached thousands of agents on how to follow up, so we understand it can be tricky to master the balance between a scripted phone call and an unplanned conversation. These excellent tips from Robert McTague offer guidance for new agents, and veterans who need to brush up on their skills.
We also checked in with three of our top agents to see how they follow up after sending mailers to their farm. We still crack up every time we picture Alan Ellenbogen's recorded greeting box.
This week in awesome
Coldwell Banker's Gen Blue conference is revamped every year, so there's no surprise that they're keeping it fresh with a Lip Sync Battle this year. Whether you prefer to lip sync a heartfelt classic or an unexpected rap, you can sign up here. (Be sure to Periscope it so we can enjoy it, too.)
---
Get started!
Feeling ready to stand out in today's hot summer market? The first step is always the hardest. At SmartZip, we offer custom-tailored territories that offer you high commission potential and a dedicated Client Success Manager who keeps you on track.
To check if your territory is available, reach out today.
comments powered by