Friday Finds: Home renovation ROI, emotional offers and when to fire your brother
June 12, 2015 by Gina Thelemann in Articles 
Home renovations galore
If you aren't selling your home this summer, you're likely taking advantage of the warm weather to make some updates and renovations to the property. This Inman article reports that 55% of home renovations begin this time of year. If your home hasn't received much remodel love over the years, consider looking at Remodeling Magazine's 2015 Cost vs. Value report for advice on the projects that glean the most ROI upon resale in your area.
If you or your clients just need inspiration on how to upgrade the interior of a home, check out this fantastic post full of before and after updates. We have to say, the "before" photos are already looking pretty lovely compared to some of the real estate listing photos we see week-to-week. But, the "after" photos are truly inspiring if you like modern design.
Making an emotional offer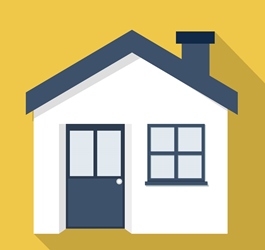 At SmartZip, we generally focus on identifying listing clients, but we're still eager to discuss buyer-side strategies. We love this Realtor Magazine article talking about how, in today's seller's market, homeowners are more motivated by emotional offers than they are by higher bids.
Speaking of emotional offers, we hope that this Houston area home gets the 3,000 "offers" it needs to sell for a total price of just $150. The homeowners and listing agent had put it on the market with a unique strategy, saying they would award the home to one of the entries for a total price of $150. With the deadline looming tomorrow, it looks like the home won't get enough offers for the sellers to break even.
Operation: Leadership
After being let go from Apple in the 1980's, Steve Jobs went on to form a second company, the lesser-known higher education computer company, NeXT. Top talent from Apple followed him, leaving behind job security at one of the nation's fastest-growing, forward-thinking companies. Why? This Inc. article lets you into the culture of Jobs, and how (despite a sometimes less than patient approach), people loved to work with him.
Of course, not all leaders rule with such divisive intensity. One of our favorite clients and brokers, Jay Macklin, was recently highlighted in RE/MAX's Above Magazine for his positive, pragmatic approach. A broker for just two years, Macklin has built a team full of talented, passionate agents by helping them get more leads and close more deals. Our favorite thing about Jay? This quote: "This isn't simply a place for agents to hang their license; I want the right people who get what we're about and love what they do."
Too close for comfort?
We talk incessantly about finding business with our "sphere of influence," but not every close contact is an ideal client. This thought-provoking piece from Realtor Magazine highlights an agent who accepted a client from hell (her brother) early in her career. We love the idea of keeping your integrity (and sanity) by turning down the clients you just can't work with… even if that is someone who once babysat you every day after school. On the other hand, the article advises how to set the groundwork for a professional process and transaction, even when it comes time for your friend or family member to pay the commission.
Similarly, if you struggle with "friending" clients on social media because it seems too personal, watch this great video from Katie Lance. While some clients may hire you for only your business savvy, others will love that you share a similar hobby or outlook, and your personal connection will seal the deal. That doesn't mean friending every client though -- Katie offers tips on how to parse out the group and stay in touch naturally throughout your client relationship and beyond.
---
SmartZip is the leader in big data and predictive analytics for the real estate industry.
Ready to put predictive analytics to work for you? Get exclusive access to the homeowners most likely to sell in your area. Check to see if your territory is still available.
comments powered by