Friday Finds: Luxury FSBOs, TRID changes, why a day off can lead to a raise
June 19, 2015 by SmartZip in Articles 
Selling and seller mistakes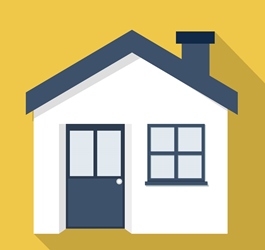 If you're still getting the majority of your listings through FSBOs and expireds, don't forget to turn your sights on the luxury segment. This Wall Street Journal article details the new trend of luxury homeowners who are bypassing the agent experience as they unload their home.
Speaking of seller mistakes, 81% of buyers prefer a staged space -- so what's with all these empty homes shown online and in person? This Styled, Staged, Sold piece is a great reminder of what a little staging can do for a home.
Last, as your clients get ready to list, remind them that massive updates and renovations aren't necessary. These eight tips from Trulia Pro walk you through the best features to splurge on prior to selling.
Mortgage roundup
For months, lenders, title workers and other industry professionals have been begging for a delayed start to the new TILA-RESPA Integrated Disclosures (TRID) regulations, which were set to go live August 1. Yesterday, the Consumer Financial Protection Bureau (CFPB) changed the roll-out date to October 1, citing an administrative error. The full story is here on Inman, but we'd recommend getting your new processes zipped up soon. The fall will be here sooner than you think!
While buyers won't be seeing an easier (and more transparent) mortgage process until October 1, they may still be celebrating. Across the country, down payments are dropping, which should be welcome news to millennials who have struggled to save the historic norm of 20%. See which states have buyers bringing the most -- and least -- to the closing table.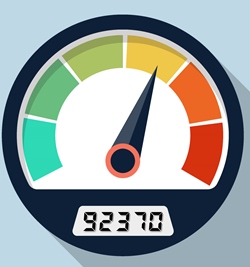 How to love your job (no, really)
We're feeling pretty triumphant as we read a headline that employees on the West Coast love their jobs more than their East Coast counterparts. Then again, we're not sure that the metric should be based on how many people are using the #ilovemyjob and #ihatemyjob hashtags in a given location. Plus, can a hashtag tracker sense sarcasm? Read this Mashable article for more details on this not-so-scientific process.
Of course, we all know that people tend to love their jobs when they get to take a paid time off vacation, and when they're promoted. So, what if we told you that taking a vacation was one way to work your way up the corporate ladder? This interesting (and hooray-inducing) piece from Harvard Business Review shows that bosses like employees who take time of. (This isn't a trap, we promise.)
This week in Awesome
As our nation's birthday commences, we thought it only appropriate to ask the question, What's the most patriotic shoe of all time?
Lucky for us, two contenders popped up just this week! Leave your vote in the comments!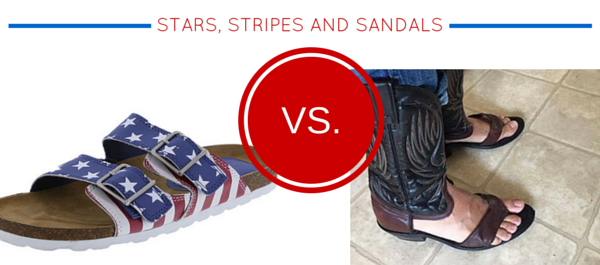 Flag sandal image source. Cowboy sandal image source.
---
SmartZip is the leader in big data and predictive analytics for the real estate industry.
Ready to put predictive analytics to work for you? Get exclusive access to the homeowners most likely to sell in your area. Check to see if your territory is still available.
comments powered by