Friday Finds: Portal leads, how to "undo" an email, and our big move
June 26, 2015 by SmartZip in Articles 
Old school and new school lead strategies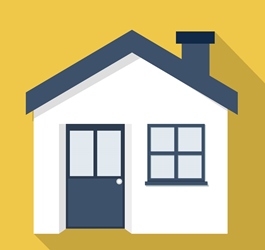 We can't get enough of real estate prospecting guides that take into account the personality of individual agents. This Inman piece from Dusty Baker reminds Realtors that not everyone has what it takes to be a successful doorknocker. We love Baker's alternatives for those who are falling short when they go door-to-door.
On the other side of the lead spectrum is this piece from Teke Wiggin, who crowd sourced the best way to handle pushy consumers calling from real estate portals. The main takeaway? Steer the conversation away from property details and into what the buyer is looking for so you can offer real value right away.
Kudos!
We followed the Realogy FWD innovation summit closely this week, and were excited to see that Avenue took the top prize! Avenue is listed as an app that connects with consumers any time of day, to offer free advice about buying and selling.
The last two years, the winners have been within the 3-D imaging space. Matterport took the top prize in 2014, and Floored won in 2013.
Email hacks and tips
Gmail users rejoiced when the email platform finally moved added their "unsend" feature to the product this week. ("Unsend" has been toiling in Labs for six years, leading some to believe that it may be removed or unsupported in the future.) Follow Gizmodo's tips to enable "unsend" for 5,10, 20 or 30 seconds after you send.
If Inbox Zero is laughable to you, but you routinely find yourself floundering in email overload, it's time to take action. This realistic guide from Chris Ducker offers advice that even the biggest digital hoarder can appreciate.
Last, here are eight tips for finding email addresses when your contact hasn't provided it. NOTE: We cannot stress enough that all real estate professionals must follow the CAN-SPAM Act, and should not use this guide to send drip email campaigns to unsuspecting strangers!
Brag book
As we head into the dog days of summer, SmartZip is poised for a move to a bigger office space that will help our team collaborate and remain cohesive even as we grow to more than 150 employees. NETWORK for profiling our big move, which will occur over the 4th of July holiday weekend.
Our president and CEO, Avi Gupta, was also featured in Inman's Behind the Curtain series. See what he has to say about how marketing will change in the future, and when he advises a cocktail happy hour.
---
SmartZip is the leader in big data and predictive analytics for the real estate industry.
Ready to put predictive analytics to work for you? Get exclusive access to the homeowners most likely to sell in your area. Check to see if your territory is still available.
comments powered by