Friday Finds: Getting rich in real estate and Facebook "dark" posts
June 5, 2015 by SmartZip in Articles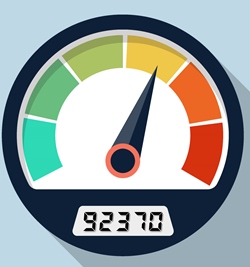 Finding your best work vibe
If you're familiar with Gary Keller's concept of "One Thing," check out this blog detailing the link between spirituality and productivity. Note that while some of those profiled are driven by a certain religion, others have simply made service their "one thing."
Meanwhile, in a world where extroverts are assumed to be garnering big promotions and the corner office, we're actually seeing a rise of the corporate introvert. Read about how America's resident expert on introverts is changing the game for them at work.
Last, don't miss this special segment from Tim and Julie Harris of Real Estate Coaching Radio, on what can make you rich in real estate. Hint: it's probably not what you think.
Content and social strategy
Just finding time to post to social media can be difficult -- and it's all the more frustrating when the images don't load appropriately. Follow this sizing guide from Katie Lance to ensure your image sizes are always on point.
Meanwhile, have you ever wondered how big brands can advertise local information just to you without bombarding their larger audience? It's possible thanks to a Facebook advertising tactic called a "Dark Post." Learn how to set up Dark Posts, and how they can benefit you, in this fantastic summary by Mike Bird.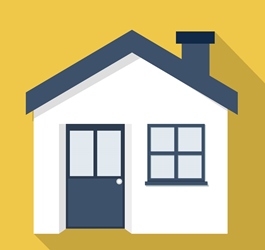 Landing buyers… outside the box
It's not always easy to motivate clients or agents on the other side of the deal, but a recent Inman article sourced 50 fantastic one-liners that will help you do just that. A sampling of our favorites:
"If the medicine you're taking isn't working, taking more of it or taking it for a longer period of time won't change the outcome." -- Contributed by Denny Grimes
"Good things are seldom cheap. And cheap things are seldom good." -- Contributed by Edwin Gerace
"An expired listing means you were the highest bidder for your home." -- Contributed by Keith Laursen
"I have a question about the offer you submitted — what half of the home is your buyer attempting to buy?" -- Contributed by Denny Grimes
"Nice shoes. Want to buy a house?"-- Contributed by Rob Wagner
This week in awesome
Stand out at conferences, listing appointments and local events with these 30 unconventional business card designs. We especially love #2 for distributing multiple cards from one company, and #5 for our hacker friends.
The risk of showing houses is a growing concern across the industry, especially as we all continue to mourn Arkansas agent Beverly Carter. In this piece for Realtor Magazine, our friend Sam DeBord details how everyone -- including agents, lenders and title professionals -- can band together to ensure that everyone remains safe on the job.
---
SmartZip is the leader in big data and predictive analytics for the real estate industry.
Ready to put predictive analytics to work for you? Get exclusive access to the homeowners most likely to sell in your area. Check to see if your territory is still available.
comments powered by