Friday Finds: Home building trends, social media and bacon, and "The Zillow Killer"
May 22, 2015 by SmartZip in Articles 
WHAT BUYERS WANT
Housing trends are fascinating, and it's amazing how quickly they change. This recap of top design trends as identified by the National Association of Home Builders shows that formal dining rooms are out, and walk-in closets and high ceilings are in. (Note that even after years of reigning supreme, granite countertops are still en vogue.)
Millennials are the hottest topic in housing, and this Realtor Magazine article shows that their tastes do deviate slightly from today's new construction buyers. It's no surprise to us that this entrepreneurially-minded generation is obsessed with spaces that can translate from workspace to living space in mere minutes.
WHAT'S NEXT FOR LISTING DATA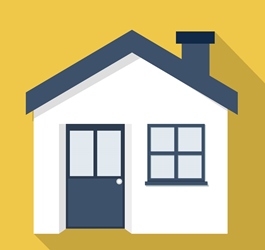 After years of "nationwide MLS" rumors, and conference whispers about NAR's Upstream, details of the initiative have finally been made public. NAR and their wholly-owned REALTORS Property Resource (RPR) "will work together to develop a system… that will allow brokerages to use one application to input data for multiple platforms, including Realtor.com, local MLSs and broker websites." To read more about this potential "Zillow-killer," check out Realtor Magazine.
CONTENT AND SOCIAL STRATEGY
If your social media ads and shares aren't generating much action -- but you aren't sure why -- then maybe it's time to rethink what you're posting. Here's a fun, bacon-infused guide to help you write posts that are targeted at the right audience:
If you need specific advice on different social media platforms, search the archives of social media guru Katie Lance's blog.
YOUR PERSONAL BEST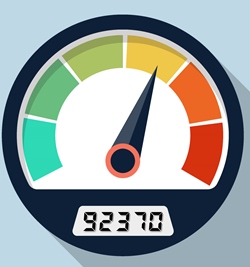 Here's a bold statement: "If the person you're talking to doesn't understand you, this is actually your fault and your problem. You need to do a better job of communicating." In our fast-moving world, miscommunications are common and the ensuing stress can be overwhelming -- especially if you're trying to close a deal. This five-step guide will help you become a better listener by reframing how you listen and respond in everyday situations.
THIS WEEK IN AWESOME
Don't spend your whole weekend thinking about Millennials and their entry into the housing market. Think about the next generation, too! Here's a fun name generator that shows you what your name would be if you were born today (and throughout the last century).
---
SmartZip is the leader in big data and predictive analytics for the real estate industry.
Ready to put predictive analytics to work for you? Get exclusive access to the homeowners most likely to sell in your area. Check to see if your territory is still available.
comments powered by