Friday Finds: Asking for reviews, the newest real estate scam, and 8-year old architects
May 29, 2015 by SmartZip in Articles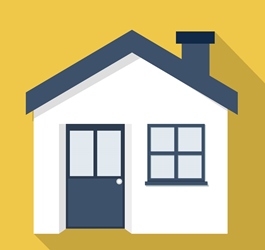 Welcome aboard!
Congrats to August, a smart lock company that was added this week to the 2015 NAR Reach class. As a member of the 2014 class, we are so excited to see what the following year will bring for this fantastic company!
On a side note, we also love that the advancement of the Internet of Things (IoT) is being tied to data in this smart article.
The tricky business of reviews and referrals
Testimonials from past clients are a great way to drive business on your website. They are also a big part of getting referrals from past clients who may not recommend you unless you explicitly ask them.
This great article from RE/MAX's Above Magazine walks you through how and when to make the ask, ways to leverage the glowing and keep them coming and, hardest of all, how to handle the negative review.
Beware this agent scam!
Long gone are the days of the "international buyer" scamming agents via Craigslist. Today's fraudsters are much more tech-savvy, and are hacking into Realtor email accounts to request financial information from active clients.
This fantastic summary from NAR will educate you on the scam, and gives clear steps for how to protect you and your clients from becoming victims.
Your personal best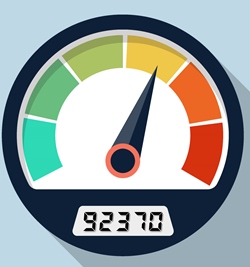 Chances are you're moving a mile a minute during this fast and furious spring market. Take a minute to brush up on four new tips for "wow"-ing potential buyer clients. On the seller side, here are five tactics for crushing your next listing appointment.
Tired of reading about real estate? Give your industry brain a break and check out this motivating article from Inc. for 60 ways to live in the moment.
This week in awesome
At long last, we have an answer to the question, "What would happen if kids ruled the world?" and it is fantastic. While we're not sure most homeowners would give this kind of free rein to their eight-year olds, we do love the idea of optimizing space so kids can live creatively.

Speaking of the younger generation controlling the world… Merriam-Webster added 1,700 words to the dictionary this week. Among them: jeggings, photobomb, emoji and sriracha… and others that are literally NSFW. Oy!
Brag book
We owe Inman a big thanks for featuring our president and CEO, Avi Gupta, in this Follow the Leader article. We're honored to be among the other innovators who have been profiled in this space.
Thanks also to Michael McClure, Jack Miller and Stefan Swanepoel for including SmartZip in their T3 Tech Guide Webinar on Thursday, May 28.
comments powered by