Friday Finds: Word of mouth marketing, DIY infographics and un-stage-able houses
May 8, 2015 by SmartZip in Articles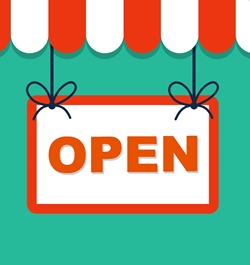 CONTENT AND SOCIAL STRATEGY
Do you know that the popularity of infographics is in part due to the boom of Pinterest traffic over the last few years? Because taller images display for longer as users scroll, they get more attention than square or wide images that render well on Facebook and other websites.
If you're looking to boost your visual content, look no further than this excellent tutorial from real estate guru Katie Lance.
TECHNOLOGY AND TOOLS
Forget about the Uber of real estate. Swipe right if you're ready for the Tinder of real estate.
We're always amazed at the products that come out of all-night hackathons. Check out this genius idea to create fully functioning websites from just the information found on a Facebook page. (API lovers, this one's for you.)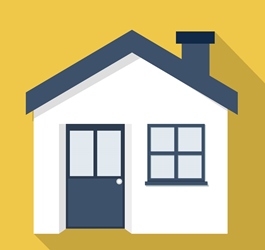 LISTING AND LEAD GEN
Go past the basic comment field on your listings and add real, important (and buyer-centric!) information to your listings with HomeZada. Here's a sample property so you can see how they really make "Zada listings" stand out.
If you're sick of talking about yourself and your business, your sphere and farms may be, too. Take a break on personal promotion and learn about the art of word-of-mouth marketing from expert Ted Wright.

THIS WEEK IN AWESOME
No matter how bad it gets, we bet you've never had a listing with this many staging issues. So, count your blessings that your seller just has a deep appreciation for Northwoods taxidermy.
The genius minds of Ideo redesigned Mondays to be less terrible. We especially adore the idea of the PopUp app for agents who spend so much of their time in the car!
BRAG BOOK
We were so honored to attend the Real Trends Gathering of Eagles event in Denver last week. Here's a recap of a session featuring our CEO, Avi Gupta, as well as industry heavy-hitters Errol Samuelson, Audie Chamberlain and Grier Allen. Here's a recap the event from Real Trends' Mark Saxton.
Plus, check out this week's Inman "Go Figures" infographic that discusses the areas with the most new credit in 2014.
---
SmartZip is the leader in big data and predictive analytics for the real estate industry.
Ready to put predictive analytics to work for you? Get exclusive access to the homeowners most likely to sell in your area. Check to see if your territory is still available.
comments powered by