Friday Finds: Writing your own scripts, client closing tips and building the perfect team
April 24, 2015 by SmartZip in Articles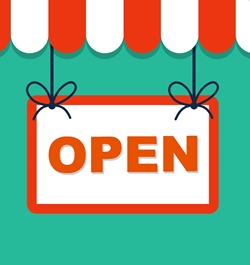 LOVE YOUR LEADS

Does the spring market have you feeling down and out or off your game? This quick article from Lauchlan Leishman takes you back to the customer service basics you need to close the deal.
If you've ever tried a script that felt more like Shakespeare than your own voice, check out this great article from Agents Around Atlanta on customizing your lead generation. Don't miss the quiz that evaluates your lead gen personality, and how to act on it.
YOUR PERSONAL BEST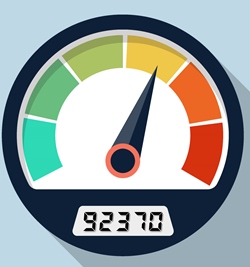 To be honest, we're not sure we're ready to get rid of our multi-tasking ways just yet, but this excellent article from Smashing Magazine makes a great case for doing so.
While you may feel the most creative when you're moving from one tab to another, or getting distracted by text messages or your Twitter feed, the truth is that the most creative people still need a ton of time to execute on their ideas.
SCALING YOUR BUSINESS
We love Tim and Julie Harris of Real Estate Coaching Radio. Whether you have a long commute or an open lunch break, we highly recommend you check out their recent podcasts. The Perfect Real Estate Brokerage Team talks about how to disrupt the industry norms by building a brokerage or team with a unique structure and profit model.
Real Estate Team Building Strategies narrows in on how to create the most organized, productive and profitable real estate team within a brokerage.
THE CLOSING TABLE
If you're looking for closing table tips to share with your clients, this piece from Angie's List puts an emphasis on all the real estate professionals needed for an efficient sale.
Speaking of closing table logistics, have you spent time trying to figure out the Transaction Room header in DocuSign? Worry no more, this easy primer explains which practitioner's photo and contact information shows up within DocuSign.
THIS WEEK IN AWESOME

Sometimes it's the client at fault, and sometimes it's the agent. Our friends at The Broke Agent covered both uncomfortable situations recently. This poem discusses the many, many buyers who waste your time and talents without a second thought.
This blog reviews what is maybe the least sensitive and charismatic listing appointment in real estate history.
BRAG BOOK
Thanks to Rick Foscana, who wrote about predictive analytics and marketing for Inman this week, and mentioned SmartZip's model as an industry leader in the field. Our "Get Off My Lawn!" infographic was also featured in Inman's weekly Go Figures post.
---
SmartZip is the leader in big data and predictive analytics for the real estate industry.
Ready to put predictive analytics to work for you? Get exclusive access to the homeowners most likely to sell in your area. Check to see if your territory is still available.
comments powered by