Machine learning: How big data becomes actionable
December 10, 2014 by SmartZip in Articles 
In a new article on machine learning, Inman News' publisher Brad Inman warns that, "Smart machines are predicting buyer and seller behavior before agents have a moment to catch up." At SmartZip, we know half of this is true. Our algorithms work everyday to predict real estate behavior across the country, but the point isn't to overtake agents. Increasingly, machine learning is being used to help agents stay hyper-relevant to potential buyers and sellers in their communities.
Real estate agents are already expert negotiators, marketers, networkers and part-time therapists. No one is expecting them to become big data experts as well. But when the data is processed by the right people, it can be a powerful tool to find actionable clients who may be motivated to enter the market and need a neighborhood expert to show them the way.
Quick review of machine learning
At SmartZip, we deploy machine learning to predict future marketing events -- that is, by analyzing past and current housing market behavior, we can predict with a very high degree of confidence which homeowners are most likely to need the services of a real estate professional in the near future.
A glimpse into how we do this is to take a snapshot of market and homeowner behavior in the local neighborhood going back in time, say one to two years. We then use machine learning to identify what attributes were common between the homeowners that enlisted the services of an agent. Thousands of factors are considered -- everything from time in home, to equity, to property attributes, to the number of residents and their characteristics, to local market and economic trends, etc.
We run the analytical model over and over again until the machine "learns" from the historic data and successfully predicts last year's selling triggers - in turn, this maximizes the accuracy of predicting which homeowners will sell or list in the near future. To top it all off, since real estate is hyper-local, we have to build such specialized models for every neighborhood of the country -- anywhere from within Vail, Colorado to Detroit, Michigan.
How agents take advantage of big data
In short, machine learning requires several years of historical big data analysis in order to predict future behavior. The average real estate agent cannot, and should not have to, understand all of this in order to land a new client. But they can use the results of such analytics to focus their time, money and efforts on the most highly motivated prospects.
As Brad Inman mentions, companies like Zillow gather information from users to predict their future behavior, and sell this data to agents who are hungrily looking for leads. Analytics companies like SmartZip, meanwhile, expand on this by offering agents the ability to hone in on a specific neighborhood of their choice, and systematically build their dominance through highly targeted and efficient prospecting.SmartZip customers receive deep insights about their territory's homeowners, including those who are most likely to sell in the next year. Then, SmartZip's automated marketing system launches a full-scale automated advertising campaign that helps our agents connect with such homeowners through multiple channels - direct mail, online ads, Facebook ads, and email. Since its data-driven, our system makes sure that each marketing piece sent to such owners is relevant and personalized. For example, it knows to send a "move up" mailer or online ad to a contact whose home value has increased and whose family has outgrown their small rambler.
A dark future for humanity?
Machines can never replace human intelligence, but they can aid humans to increase their efficiency and effectiveness and gain a competitive edge (think "survival of the "smartest"), not unlike how the advent of computers, smartphones and robots has helped us. This is especially true in a "people's business" such as real estate. As Brad Inman puts it, our industry could be "fundamentally altered" by machine learning, but only if real estate businesses embrace it.
For one, machine learning fails without human intervention. At SmartZip, for example, our data scientists run the models, curate the data for accuracy and outliers, and test against reality until they are confident about the results. Additionally, our clients are in constant communication with our customer success managers, offering feedback on our analytics, what they learn from predicted seller prospects, and the efficacy of our marketing. We find patterns in their feedback, and everyone from our analysts to engineers to our product team works to fine tune our system. When a change is made to our model or product, it's not just because our machine (core algorithms) has become self-aware, it is also because hundreds of people have contributed to identify avenues for improvement.
In fact, that's the purpose of SmartZip and other big data companies -- to fix a problem that has held back an industry from hitting peak productivity. In our case, agents have had access to housing records and home values for decades, but only recently has new technology allowed us to process this vast amount of information. The result? Agents are able to make the data actionable, instead of merely anecdotal.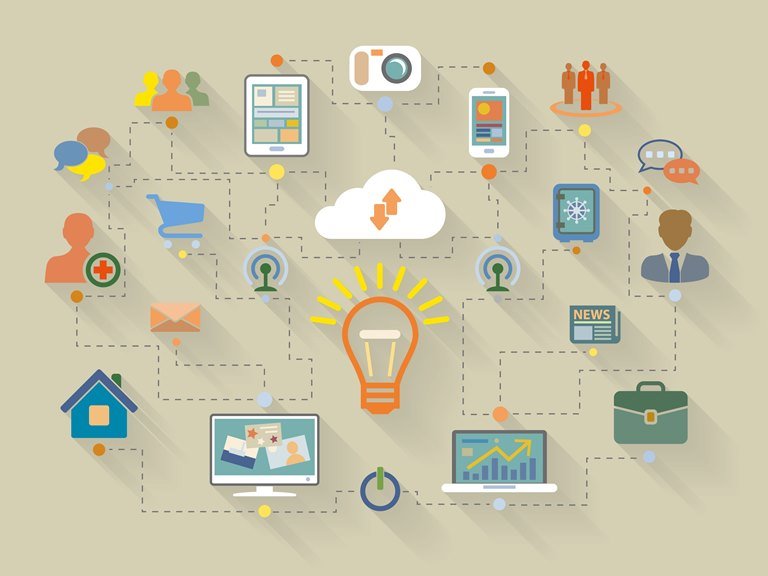 Because while targeted mailers are a great first step to landing a potential seller, real estate is about relationships. SmartZip can get agents on the minds (and to the door) of the most promising home sellers, but you'll still have to win the listing with your knowledge, personal touch and a promise to work on their behalf for a fair price.
Get started with big data
Curious about how SmartZip can help you find and target potential home sellers in your area? Request a custom demo today, and see what SmartZip's machine learning can do for you in your local market.
comments powered by