SmartZip's Best-of-2016
December 28, 2016 by SmartZip in Articles 
It's that time of year when "best of" lists pop up on the web, covering all ranges of topics from movies, to places to live, to tweets and more. As a predictive analytics company, we at SmartZip consider ourselves to be experts at understanding the why behind top trends.
One thing our algorithms tell us is that the clearest look forward comes from a meaningful look back. In that spirit, we compiled our "A list" of top 2016 accomplishments -- and a quick summary of what we predict in 2017. Enjoy!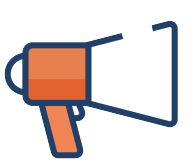 Announcements: We launched SmartTargeting Sphere and dove into the lending vertical to much success
Accolades: We're thrilled to have received some prestigious awards, including the Inc. 5000, the SF Business Times Fast 100 and the Red Herring Award.
Acceleration: In August, we raised a round of funding to fuel our continued growth and diversification into new verticals.
Achievement: We truly work hard, play hard! Our Presidents Club recipients from 2015 were treated to some down time at Hard Rock Hotel in Puerto Vallarta, Mexico. We're confident the 2016 trip will be equally memorable!
Advantage: We were thrilled when Scott Baumgartner joined us in October as our CFO! Scott brings with him 19 years of SaaS experience, during which he has overseen worldwide finance and accounting divisions, helped raise several rounds of financing and assisted with multiple acquisitions.


Additions and Appreciations: We've been busy here at SmartZip! We've hired 59 new SmartZippers and had over 30 internal promotions! The people are what make our product possible and our company special. We are so thankful to everyone on the team.
At SmartZip, we offer real estate professionals predictive marketing tools that help identify and build relationships with homeowners most likely to sell in the next 12 months. For a no-pressure demo of predictions in your geographic area or sphere, reach out today.
We're always looking for talented and passionate team members. If you're interested in joining our amazing team check out our career opportunities.
comments powered by