​Three new ways for agents to follow up with seller leads
July 23, 2015 by Gina Thelemann in Articles 
We touch base with thousands of clients each week, and one of the main questions we hear from them is how and when to follow up, and what to say when you do.
Here's a recent post from a SmartTargeting client in our closed Facebook group:
"My first mailer went out this week. I have a good number of responses that have left at least an email. I'm wondering, how do you follow up? What does your first email to a respondent say? Are you sending them a market analysis, or just saying hi? I'm curious to see what's working for everyone because the incubation period is so different for seller respondents than it is for internet buyer leads."
Below, five top agents share three new ways to start the seller conversion process. Take in their expert tips, and find an approach that works for you.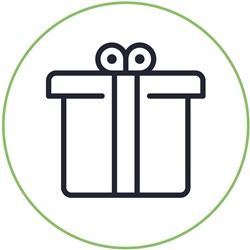 The gift-giver
Bruce and Lee P., RE/MAX agents in Highland Park, New Jersey, reach out to the predicted sellers in their area to distribute special gifts like Valentine's Day candy and local home improvement show tickets. By focusing on the homeowners most likely to sell, the Parkers are spending less time and money on farming and marketing, but are having a higher impact on their local market.
Dan C., a Keller Williams agent from McFarland, Wisconsin, also sends a gift in advance of reaching out to homeowner respondents.
"I start by sending a notecard and a $1 scratch-off lottery card to them, then follow up the next day in person with a five-page packet of market information, recent sales, and other data from the National Association of REALTORS® and Realtors Property Resource. Between the lotto card and the in-person follow-up, I already stand out from the other agents selling blind mailers."
The local market expert
Tracy S. is an agent for independent brokerage Drake Realty in Lake Oconee, Georgia. She's a recent transplant to Georgia and has been working to get to know the homeowners in her target market, many of whom are retirees. When anyone follows up to her branded marketing, Tracy says,
"I follow up to all respondents with a handwritten card on expensive, orange stationery. Then I follow up monthly after that. I never send a mass, generic email. Because I know that my respondents are genuinely interested in their local market values, I will email them to say, 'Your neighbor's house just went under contract, and I'll let you know what it sells for.'"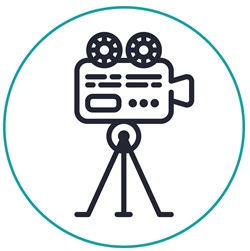 The video doorknockers
Karen C. of Century 21 in Arlington, Virginia, prefers to follow up with a video introduction via email. This soft approach works for the high-end absentee owners she is targeting in the D.C. market, while still showcasing her personality and style. The video is 1:30 in length, and it gives a brief introduction and an overview of Karen's market expertise.
Brett E. of RE/MAX in Fort Myers, Florida, also loves to direct potential sellers to videos he's created that are housed on YouTube. In addition to his video introduction series, Brett follows up to respondents by sending them links to useful articles and local market updates, both of which are housed on his blog.
---
Get started!
Feeling ready to stand out in today's hot summer market? The first step is always the hardest. At SmartZip, we offer custom-tailored territories that offer you high commission potential and a dedicated Client Success Manager who keeps you on track.
To check if your territory is available, reach out today.
comments powered by