Top Tech Tools and Apps from Agent Reboot NYC 2015
January 27, 2015 by SmartZip in Articles 
Inman's Real Estate Connect event kicked off with their Agent Reboot event today. Hundreds of agents and real estate pros were there in person, and thousands more watched the live stream online.
As a first-time attendee and Inman Ambassador, I wanted to be sure to capture all the amazing tools and tech being outlined by the fabulous lineup of speakers.
Story App
Jeff Lobb asked the audience how many of them have a plan of action when they receive a business card, and most admitted that they have a stack of business cards gathering dust on their desk.
A great alternative is the Story App, a fully optimized mobile site that operates as a digital business card. Currently in beta, Story App allows you to create a custom profile page with links to social media, prompts to subscribe to email newsletters and unlimited text, photo and videos.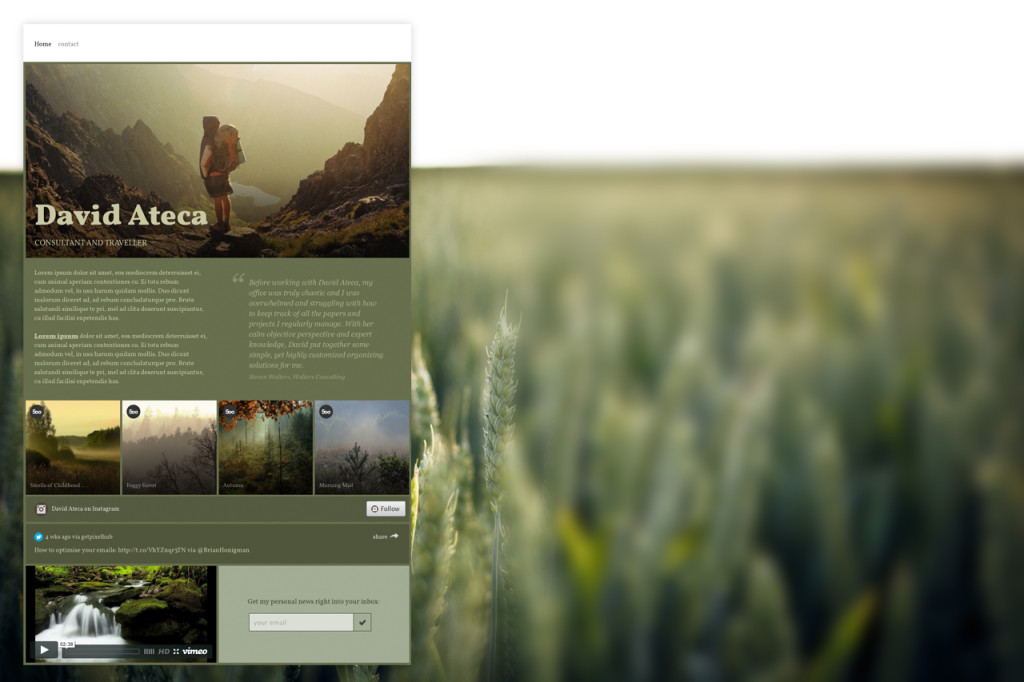 Connect 6
Jeff also mentioned the Connect 6 plugin for Google Chrome. If you love the Refresh app, Connect 6 goes a step further to "dynamically display contact information, including a profile picture, brief bio, contact details, and social links as you browse the web."
Let me translate that for you: If you hover over a contact's name on email, Facebook, Twitter and across the web (using Chrome), Connect 6 will pull up a photo, contact details, and information they've shared about themselves online. If you've ever wondered, "What will I talk to this prospect about?" Connect 6 can give you the answer.
Get the Connect 6 plug in here. (Note: It's for Google Chrome users only. Delete Internet Explorer and get in the zone!)
HD Pro Camera
There's no excuse for terrible photos now that we all have smartphones with the ability to take professional looking images on the fly. The HD Pro Camera photography app takes photos that are so beautiful they almost look like paintings.
Whether you need a quick listing photo, a community shot for your Facebook page or a "Just sold" front store photo on a rainy day, the HD Pro app can help.
Download the HD Pro Camera app.
Facebook Video Uploader
If you're still sharing your YouTube link instead of uploading a video directly to Facebook, consider changing your strategy. Facebook's videos auto-play, drawing in viewers immediately to your content. Plus, they track the total views right on your feed, so you never have to wonder what your "like" ratio is.
Still not convinced? Consider this: Laura Monroe from Inman announced today that Facebook's video views are now outpacing YouTube traffic.
Buzzsumo
Buzzsumo is a tool that analyzes your online content to find out what is performing best. If you've ever wondered about the true metrics of your online content, but haven't signed up for a tracking system, Buzzsumo should be at the top of your list. Compare your Facebook reach to see if paid ads are really worth your money, or if your organic reach works best. See if all that time on Twitter is actually paying off.
And even better, check out your competitors to see how they are performing, too.
Get started with Buzzsumo here.
Haiku Deck
Forget the words. Connect with potential clients by creating a truly visual listing presentation that can include easily custom-built images and graphs. You can upload your own visuals of course too — just make sure they're high resolution.
Excited about all these tools? Good, so are we! And we're just getting started here at Real Estate Connect NYC 2015. We'll be blogging here all week, and tweeting all of the best takeaways using #ICNY. Stay tuned for more of the biggest news and tips in real estate and tech.
comments powered by