Case Study: Maggie Shapiro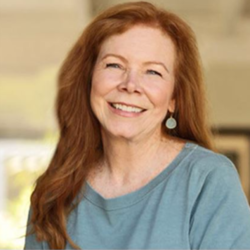 CLIENT PROFILE
Maggie Shapiro
Keller Williams Realty
Long Beach, CA
Median Home Value: $882,000
RESULTS
7 In territory closed sales using SmartTargeting
11.8% response rate using SmartTargeting's automated marketing
Sales more than pay for SmartZip each year
BECOME A LISTING AGENT
Maggie Shapiro, a 19-year industry veteran, is a listing agent in Long Beach, CA. She started off as a buyer's agent and knew that she needed to do something different if she wanted to grow her business and work fewer hours.
Being a single agent can be challenging. Maggie had to juggle everything from creating marketing to maintaining relationships with current and past clients, all while trying to grow her listing business. When Maggie heard that SmartTargeting would help her narrow her focus to the homeowners most likely to sell in her area, and would even take over her marketing efforts, she was sold.
"Before SmartTargeting I had never farmed before. With the help of the program I have been able to focus on the right homeowners and become a true listing agent."
LEARNED TO FARM
Prior to purchasing SmartTargeting, Maggie was taught cold calling to establish her business, this lead to paying a lot of money to buy leads for buyers which did lead to a good referral business. She knew that having more listings would let her have more normal working hours and eliminate the $1,000's spent monthly purchasing leads from online companies.
Maggie liked that SmartTargeting is a modern farming solution that goes beyond flyering an entire neighborhood with the same message. In addition to predicting local sellers and targeting them with marketing campaigns, SmartTargeting recommends, follow-up tasks and insights so that agents can focus on closing the gap with likely sellers in their area.
"My favorite part about SmartTargeting is how easy it has made everything for me. It has the marketing, the analytics and taught me how to farm. SmartTargeting gave me the right people to focus on to see success."
COMMUNITY INVOLVEMENT
Maggie is extremely involved in her community, and she makes sure to let the homeowners in her farm know about her local efforts. She consistently drops off postcards that contain information about the market and any events she is hosting or attending in her area. She thinks of herself first as a community builder, then as an agent, so it feels like second nature to build her farm by sharing information about everything from the local farmer's market to the Meals on Wheels Drive event she is participating in.
"Inviting my prospects to the community events I am involved with is a win-win. I not only do I get face-to-face time to build relationship with them, but I also can educate them about community service events. Building relationships with the homeowners is crucial in bringing value to myself as an agent."
SUCCESS
Maggie works in a market area with extremely low turnover and higher home prices. She knows that while listings are few and far between, each one will draw in a large commission check.
With a unique farm like this, Maggie has been able to set herself apart from competitors by using SmartTargeting's automated marketing. She has been able to more than pay for the program from her success each year. She has closed two deals in her second year using SmartTargeting and is planning work towards more success in her third year.
"My biggest piece of advice for anyone starting SmartTargeting is to listen to your support team, actually do what they say. Also, don't give up farming is a long term strategy you have to be patient. Each year has more than paid for itself, I know SmartTargeting works."